Are you looking to create some awesome memories of your holiday? Or perhaps start your photography journey but don't know how. Have you ever felt like taking your photography skills to the next level? Here's why you should come to Photo Camp by Phillip Ross
1. Best shots can be taken during the early mornings and late evenings
Midday is a difficult time to shoot outdoor photos due to heavy sunlight and harsh shadows.
For most of the outdoor photography, early morning and late afternoon are the ideal hours of the day. Beautiful lighting, better focus and pleasant weather is the perfect combination for photographers.
2. Take RAW images to start out with
Start out with taking RAW images at with keeping the subject in the center of the image. Few months focus on your RAW images and using photo editing tools to get the best of the same. Once you learn post-processing, its easier to work with RAW images.
3. Foreground is the key
When you are in the outdoors, there is enormous foreground which can become a part of your photo. For example, if you love watching landscapes and want to capture the same, using a wide angle lens is a better option . Wide-angle lens give a sense of distance and space into the scene , perfect for capturing landscape images.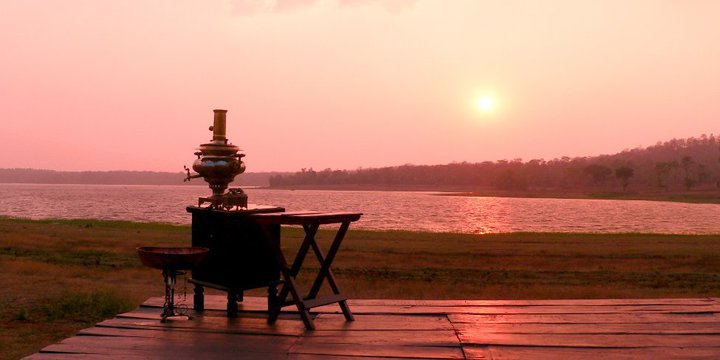 4. Watch out for those silver linings during horizon
Post 5-pm when you are sitting out may be in top of a hill in the silence , as the sunset drops you will see a ray of sunshine layering the clouds to mesmerize your eyes and lens for an amazing photo. Dont miss out on this next time you are away.
Keep your eye on the horizon as it has to be perfectly level during the photo. In most of the cases , having it right at the center makes it perfect.
5. Look For Open Shade
Open shade is your best friend in harsh sunlight. Open shade is a shaded area that's open and letting light in on at least one side. This can mean a tree, a picnic shelter, behind the tent It doesn't really matter what's creating the shade, ideally it won't even be in your photo. All that matters is you now have nice even light on your subject, with no blown out highlights or hard shadows.
We have amazing wildlife naturalist and photography camps with Philip lined up in October and November ...
Explore them here - https://campmonk.com/events